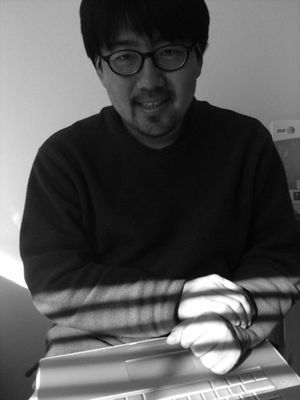 Sangwook "Sunny" Nam
As The Mastering Lab founder Doug Sax likes to say "If Sunny had not existed, I would have tried to invent him."
Prior to joining The Mastering Lab in July, 2005, Sunny had been a mastering engineer at his own facility in Seoul, Korea for five years. He is an experienced recording engineer, record producer and choir conductor. Coupled with his extensive studio and musical experience, he also has a Bachelors of Science in Computer Science, which gives him an exceptional capacity to marry the artistic with the technical. This "man of all seasoning" has mastered the unique Mastering Lab transfer system and won the hearts of all that have met and worked with him.
In 2012, Sunny founded the Jacob's Well Mastering in West Lebanon, NH.
Sunny's impressive credentials and skills have endeared him to many top acts, including: David Gilmore, Keith Urban, Jeff Lorber, Steve Vai, Lee Ritenour, Izzy Stradlin, Boney James, Graham Nash, Linda Ronstadt, Barry Manilow, Patti Austin, Larry Carlton, Kurt Elling, Peter Sheindler, Saltacello, Orientango, National Poland Symphony Orchestra, Daejin Kim, Young Ok Shin, Jane Monheit, Russell Watson, Billy Ray Cyrus, Marc Antoine, Gerald Albright, Warren Hill, Matt Dusk, Selah, Bauhaus, Jazzotheque and Double Rainbow.
In 2011, Sunny was nominated at the Grammy Awards on Best Surround Sound album for his work on "Songs and Stories" by Geroge Benson. In 2012 he was also nominated on Best Engineered Album for non-classical album for his work on "Follow Me Down" by Sarah Jarosz.